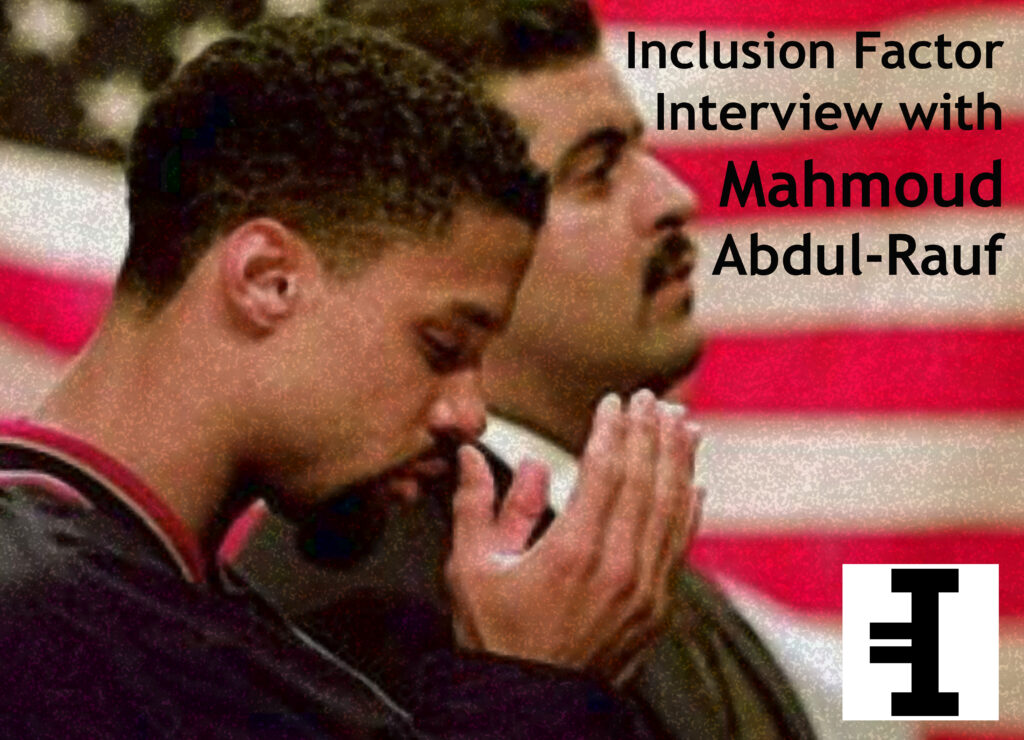 Mahmoud Abdul-Rauf is a professional basketball player. He played for the National Basketball Association (NBA) for nine years (Denver Nuggets, Sacramento Kings, and Vancouver Grizzlies) and was a prominent part of several playoff runs when he played for the Denver Nuggets. He also played overseas and recently has been lighting it up in the BIG3 basketball league.
Mahmoud is much more than just a professional basketball player.
While Mahmoud was Steph Curry before Steph Curry was lighting it up beyond the arc, adding bling to his fingers, and giving swagger to the Bay. He was also Colin Kaepernick before Colin Kaepernick, but for him there weren't any t-shirts, logos, or shoe deals coming out of his stand protesting the oppression of Black and Brown in this country by sitting for the anthem. Instead he was fined and struggled professionally as a result of using his platform to voice his political beliefs.
I sat down with Mahmoud to converse over Zoom on behalf of the Inclusion Factor, a repository of free resources available to schools to promote inclusion, and asked him the following three questions:
1. Right now, mainstream media is covering news about athletes protesting the extrajudicial killing of Black people, and have gone back to mention Colin Kaepernick, but have failed to note your notable protest or that of brother Craig Hodges—why do you think this is?
2. In independent schools, there is a growing Black@ movement, which revisits the experience of Black students never truly being included. This is interesting in that all these schools promote diversity. The NBA and other professional organizations champion diversity as well—do you think that they are truly inclusive as they need to be in consideration of the psychological impact of violence towards unarmed Black people, and the trauma triggered for Black athletes in relation to national events, and if not, how can they be?
3. What is your message for this generation of students who are processing the pandemic of disease, while also dealing with the long-lasting pandemic of hate?
Mahmoud spoke to these questions and gave powerful insights. Some nuggets were how we process international oppression and give voice to the plight of those being oppressed overseas. He brought up his interaction with members of the NBA leadership as they reached out during his protest and tried to invite empathy with him by sharing their own struggles and perspectives as members of the Jewish community, and how he respectfully differed as a Black man in America. And he also spoke to the idea of representative figures like Hillary Clinton and Barak Obama as not indicative of our society having arrived in terms gender or race and talked about how much work we must do. All of this should provide ample opportunities to discuss and build capacity for inclusion in educational institutions, and for students to find their own voice, like Mahmoud did, in terms of inclusion.